I must admit that I get excited just at the thought of non-polluting, noiseless electric delivery vehicles and passenger cars plying the roads, especially in a city like Bangalore where traffic jams challenge all your senses almost equally. No carbon emissions in the city! How great would that be!
But before we get too excited about that prospect, we also need to take a step back and think about the source of the electricity itself – how is it produced in India today? What is the share of renewable energy in our electricity consumption today? How will energy reach the average consumer, especially in high-usage zones in the cities? How will electric mobility impact the electric grid itself going forward?
Thanks for reading The Ostara Advisors Newsletter! Subscribe for free to receive new posts and support my work.
Subscribed
These are some of the questions we try to answer in this month's edition of "All about EVs". Read on.
India's power sector today
India's total Installed Capacity as of 30th June 2021 stands at 384 GwH. Of which, thermal energy accounts for 60.9% (234 GwH), renewable energy accounts for 37.3% (55GwH) and nuclear energy accounts for 1.8% (6.7 GwH)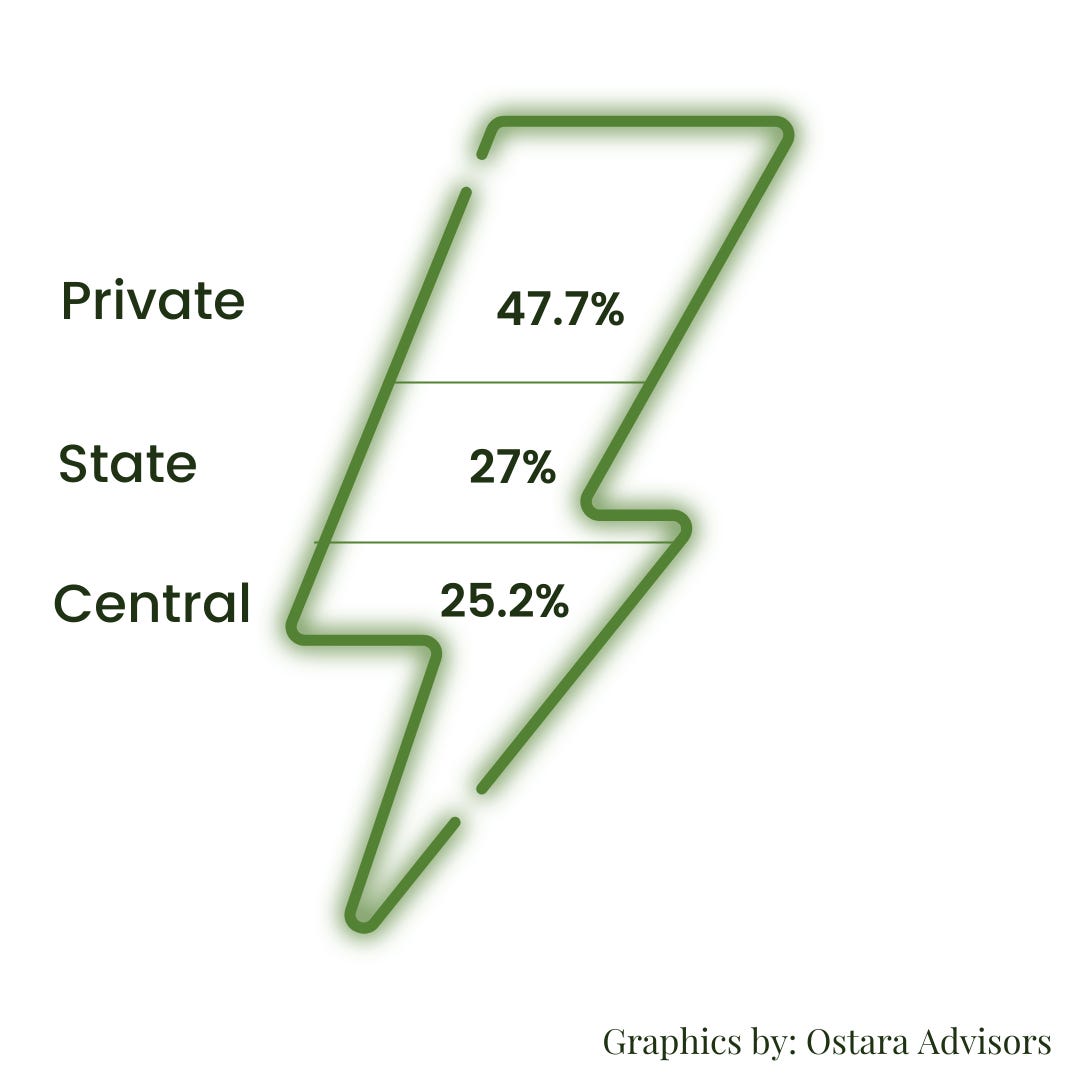 The charts below show the break-up of the various sources of thermal and renewable energy in India today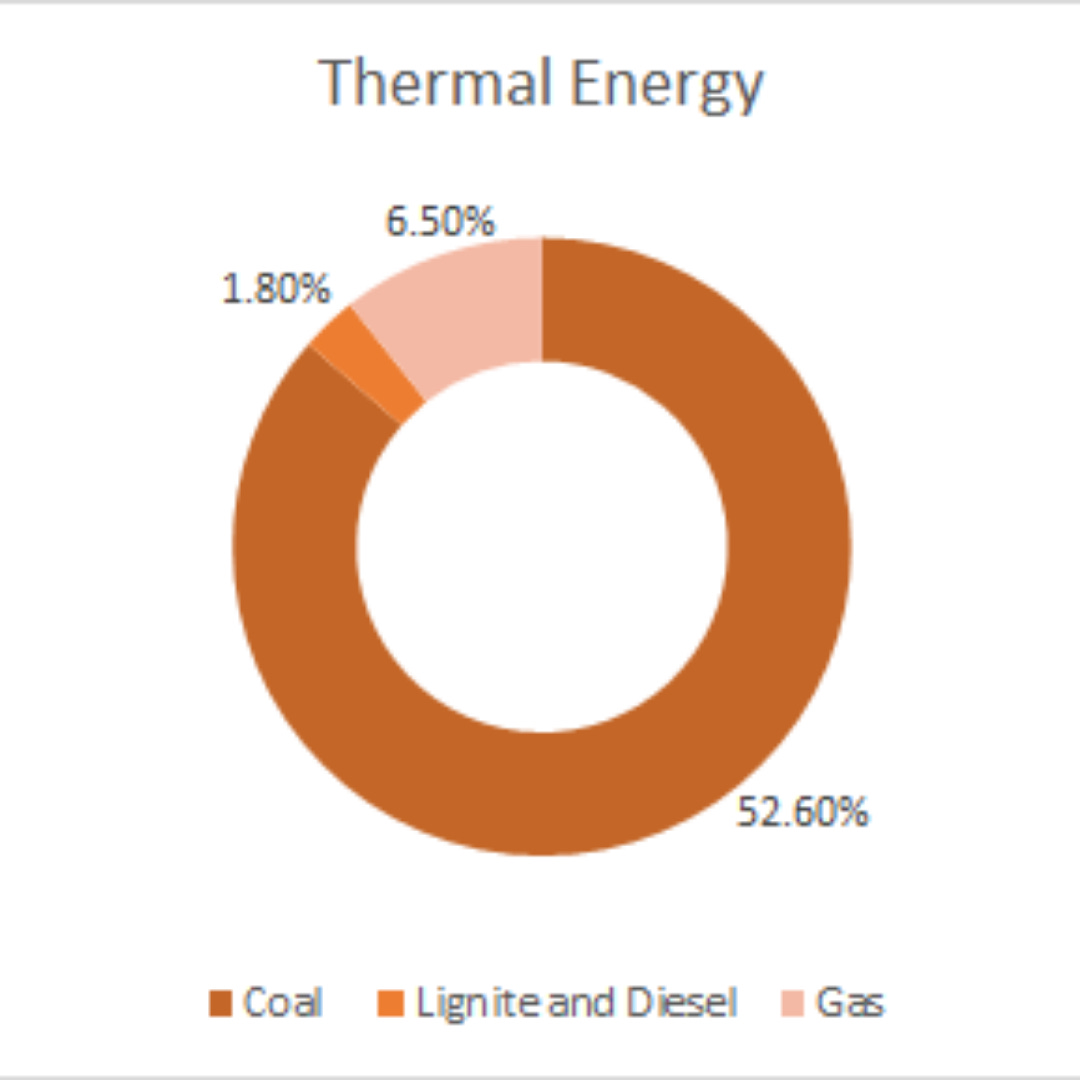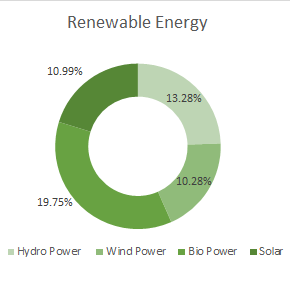 How will India's energy demand and supply grow?
India's total electricity demand is expected to grow at a rate of 6.2% CAGR during the 15-year period ending 2030, as stated by Brookings, to reach 2338 TwH. Of the total electricity generated from our Installed Capacity, Central Electricity Authority (CEA) estimates the share of renewable energy at 44% of the total generated by 2030, while that of thermal energy is expected to reduce to 52%.
The share of EV's in India's total energy demand
Electric vehicles (EVs) are emerging as the focus of development in global mobility and are expected to increase the demand for energy manifold. India-specific estimates from electric mobility suggest a potential energy demand of 37 to 41 TWh in 2030, at the lower end of the range of estimates.
Estimate 1:
As per TERI's Analysing and Projecting Indian Electricity Demand to 2030 report, published in 2019, the total electricity demand driven by EVs is estimated at 41–234 TWh (i.e. 1.75% – 10% of India's total electricity demand as per the Brookings estimate above), biased towards the lower side of this range, and is therefore not considered a game changer for overall electricity demand to 2030.
Estimate 2:
As per a 2018 Brookings India report, at 33% EV penetration rate by 2030, the total electricity demand for EVs is projected to be 37 TWh. This constitutes less than 2% of the total electricity demand across the country by 2030. Therefore, meeting the overall energy demand for EVs is not expected to be a challenge in India.
The largest segments for demand are the Bus and Commercial Vehicle (CV) segments. These segments are expected to have a higher penetration of EVs compared to segments such as the passenger 4-wheelers. Also, these segments have a higher electro-intensity per km and higher utilization rates (km/year), compared to the passenger car segment.

A possible way to bridge the demand gap: Microgrids!
With the growing demand for electricity, microgrids help bridge the gap between demand and supply. They will also ensure efficient use of the total installed capacity India will be able to generate. Refer to the below diagram to understand the relationship between power grid and EV users.
source: https://link.springer.com/article/10.1007/s42835-019-00264-0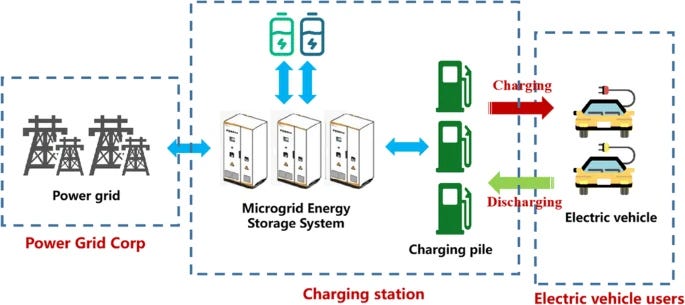 Relationship between Power grid and EV Users
Source: https://link.springer.com/article/10.1007/s42835-019-00264-0
What are Microgrids?
Microgrids are small-scale electrical networks that operate independently or in tandem with the main grid. Microgrids use renewable sources like solar photovoltaic cells and wind turbines to generate energy for use within a specific building or development. This enables them to operate independently without adding to the demand of the main grid.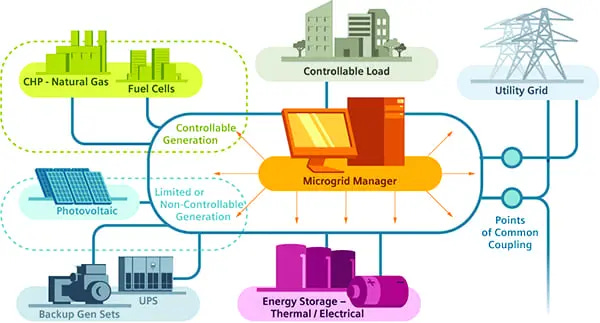 Graphic from Powermag
Why are microgrids such a good idea? Electricity generated locally incurs much less loss than electricity that has to be transmitted from a long distance. Generally, 8% to 15% of energy generated from distant and centralized sources is lost during the transmission and distribution process.
Urban microgrids offer the exciting opportunity to turn underutilized assets and various types of "waste" into electricity and reduce greenhouse gas emissions. Electricity generated and stored by buildings and electric cars can also be harnessed by microgrids.
Microgrids are needed in India given the huge mismatch between energy demand and supply. Although microgrids in India have so far been used only on a selective basis, they will need policy and financial support from the Government to become economically viable at scale.

– Sanjeev Singh, Founder and CEO of Elocity
Microgrids in India:
India's cumulative installed rooftop solar capacity stood at 6.79 GW as of Dec. 31, 2020, with 1.35 GW added in the last calendar year, according to the latest figures from Bridge To India.
TP Renewable Microgrid (TPRM), a subsidiary of Tata Power, reported the commissioning of its 100th microgrid in rural India in November 2020, coinciding with its first anniversary. The 30kW solar-plus-storage microgrid in a village in the north-Indian state of Uttar Pradesh brings the total installed capacity of TPRM's solar microgrid projects to 3MW.
TP Renewable Microgrid is focussed on the delivery of its off-grid AC microgrid solution in states such as Uttar Pradesh and Bihar, where power is either unavailable or the supply is unreliable.
TP Renewable Microgrid was launched by Tata Power in partnership with the Rockefeller Foundation in November 2019 with the aim to install 10,000 microgrids over the next decade.
Source: https://www.powerengineeringint.com/decentralized-energy/rural-india-receives-100-microgrids-in-ten-months/
Microgrids across the world:
Germany: In Berlin, over 350 micro grids have now been incorporated into the electricity grid. By the end of 2020, around 400 micro grids were targeted to be integrated in the Berlin grid.
Source: https://www.stromnetz.berlin/en/feed-in/micro-grids
USA: Some of the most advanced microgrids in the U.S. are at universities, among them Princeton University, the University of Texas at Austin and the University of California, San Diego.In Ontario, a microgrid at Algonquin College demonstrates how to achieve maximum return on investment. Algonquin's microgrid can operate independently from the central grid. But it will only do so at times when a power outage occurs or when being off grid offers economic advantage.
Ostara Deal Tracker:
Battery, fuel cell startup Log9 Materials raises $8.5 million in series A funding led by ARBL
EV startup REVOS raises $4M Series A investment led by Union Square Ventures and Prime Venture Partners
Romeo Power, Developer of lithium-ion batteries for multi-category electric vehicles raise $4M in series A funding led by HG Ventures
Event of the Month:
We are delighted to invite you to Impact Investors Council (IIC) and Climate Collective's virtual 'India Climate Investment Conclave 2021' from the 9th to 10th September 2021. Our Founder, Vasudha Madhavan, will be moderating the Sustainable Mobility Deep-Dive session on 10th September, 2021. The conclave will feature a diverse panel of stakeholders and industry experts passionate about building solutions to mitigate climate change. For registration and to learn more click on the image below.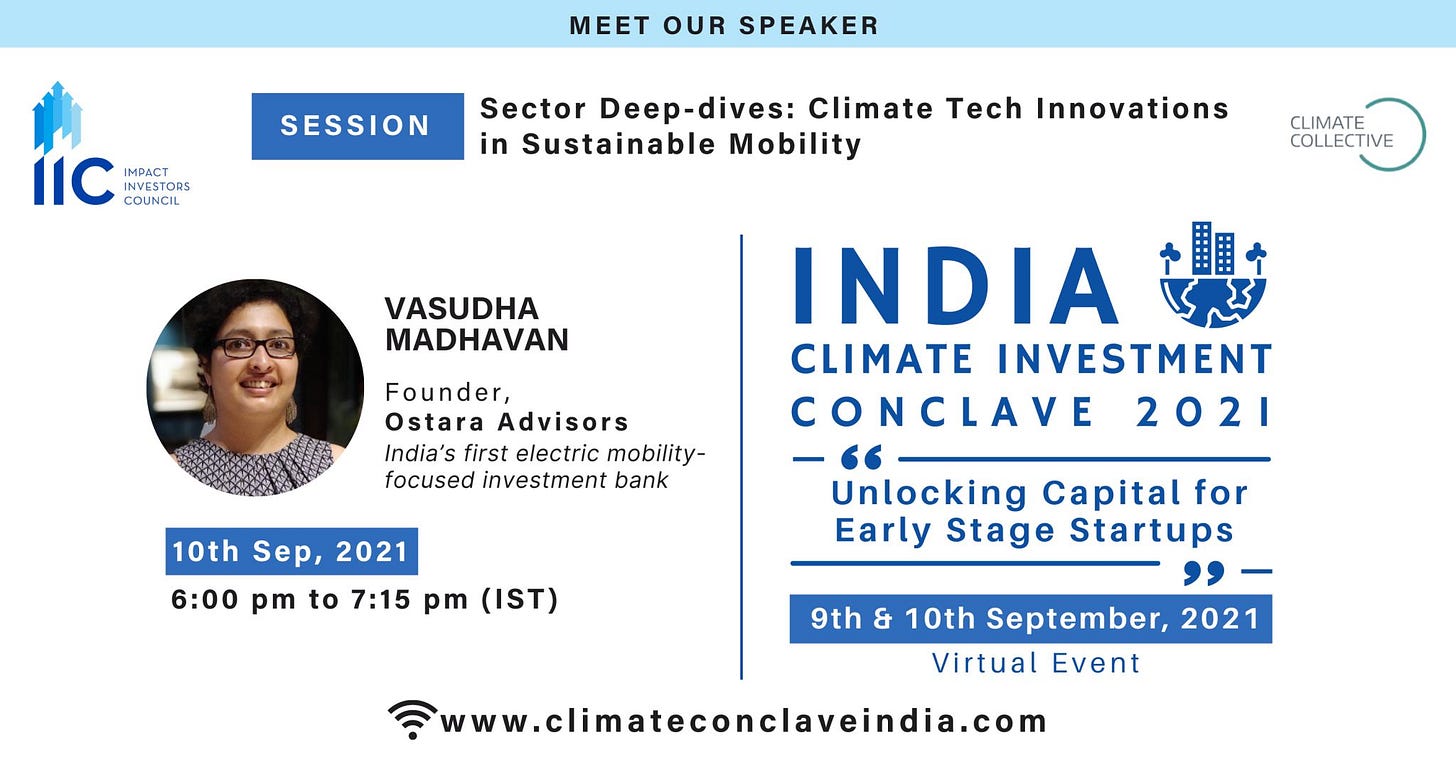 Ostara in the News:
S&P Global Feature: Electric vehicle carbon credits spark interest in global VCM.
S&P Global Feature: India's oil, coal addiction hurdle for speeding up emission goals
Oil Price features: India Won't Be Giving Up On Fossil Fuels Any Time Soon