Wishing all our readers a Happy Diwali and a great year ahead!
In this edition of "All About EVs", we discuss the driving force of the electric vehicle, the Electric Motor. The global electric motor market is expected to grow from an estimated USD 113.3 billion in 2020 to USD 169.1 billion by 2026, at a CAGR of 6.9% during the forecast period. The increase in global electricity consumption and the use of electrical equipment and machines in different industries and the renewables sector are major factors driving growth in the electric motor market during the forecast period. The share of the Automotive industry in the global electric motor market is expected to grow the fastest!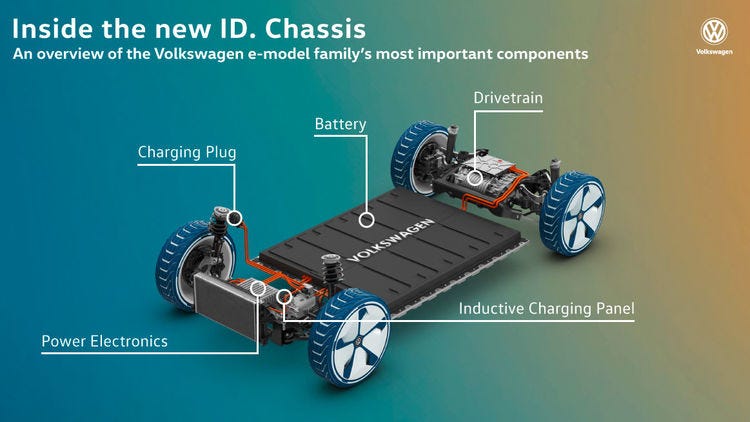 Source: Volkswagen

This month we feature a special guest, Bala Pachyappa, industry expert in EV powertrain and Chief Technical Advisor, EMF Innovations. Bala is a technopreneur, who built and delivered wide-ranging technology solutions across Semiconductors to EVs, shares his perspective on different EV motor technologies. Read on for more about the Electric motor industry. But before we dive into it, let's refresh our knowledge on the EV powertrain!
Market size source: https://www.marketsandmarkets.com/Market-Reports/electric-motor-market-alternative-fuel-vehicles-717.html
What is an EV Powertrain?
The Powertrain defines the mechanism by which power is transmitted to the axle of the vehicle. It includes electric drives, power electronics, and vehicle interface control modules in the case of EVs, and engine, transmission, drive shafts, differentials, and the final drive in case of ICE Vehicles.
An EV's powertrain is responsible for taking energy stored in the vehicle's battery system and supplying it to the motors. Simply put, the power flow for an electric powertrain looks like this: Energy stored in Battery flows via the controller/inverter to the Electric Motor. In general, these 3 elements produce the motor shaft power, expressed in kilowatts – kW. The motor shaft power is different than and usually greater than the power available at the wheels.
Source: EV Powertrain | Wolfspeed, Evreporter- EV components basic
Now that we have recalled all the facts we need, let's discuss motors!
The Electric Motor:
It is one of the most important components of a powertrain. It converts electrical into mechanical energy that is delivered to the wheels via single ratio transmission. To measure the energy inherently lost as part of this conversion, we talk about "efficiency". This measure is, therefore, of paramount importance in determining the energy consumption and range of an electric vehicle.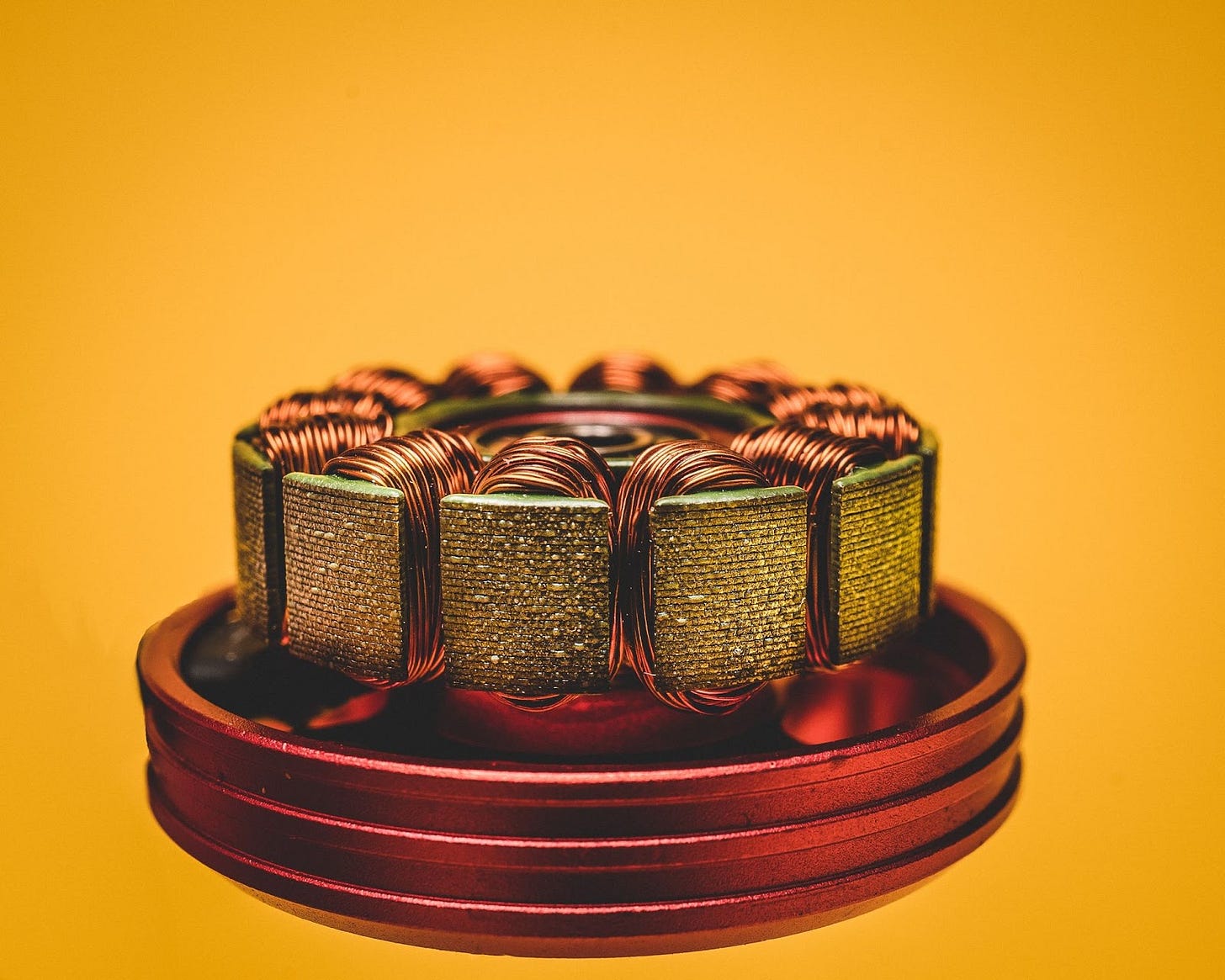 What is the efficiency of an electric motor?

A Motor's efficiency refers to the ratio between total energy consumed and the energy used for propulsion For instance, a 90% energy efficiency means that 90% of the electricity consumed by the electric motor has been used in the propulsion of the vehicle. Electric and hybrid vehicles also benefit from regenerative braking which recharges the battery during certain driving phases, moving their efficiency even closer to 100%.

Using the efficiency percentage, we are able to measure the range of an electric vehicle and its electricity consumption more precisely. "Range" refers to the distance an electric or hybrid vehicle can travel before the battery needs to be recharged. The higher the efficiency, the fewer "injected" kilowatts of energy are needed for a charge in order to cover the desired number of kilometers.
How does an electric motor work?
To propel an electric or hybrid (in electric mode) vehicle and to provide electric power to the motor, the current delivered by the battery is transformed into an electromagnetic field which turns the rotor, generating traction.
The way an electric motor works differs depending on the type of technology used to produce this electromagnetic field, which is why we talk about "synchronous" and "asynchronous" to describe the most frequently used types of motor in the industry.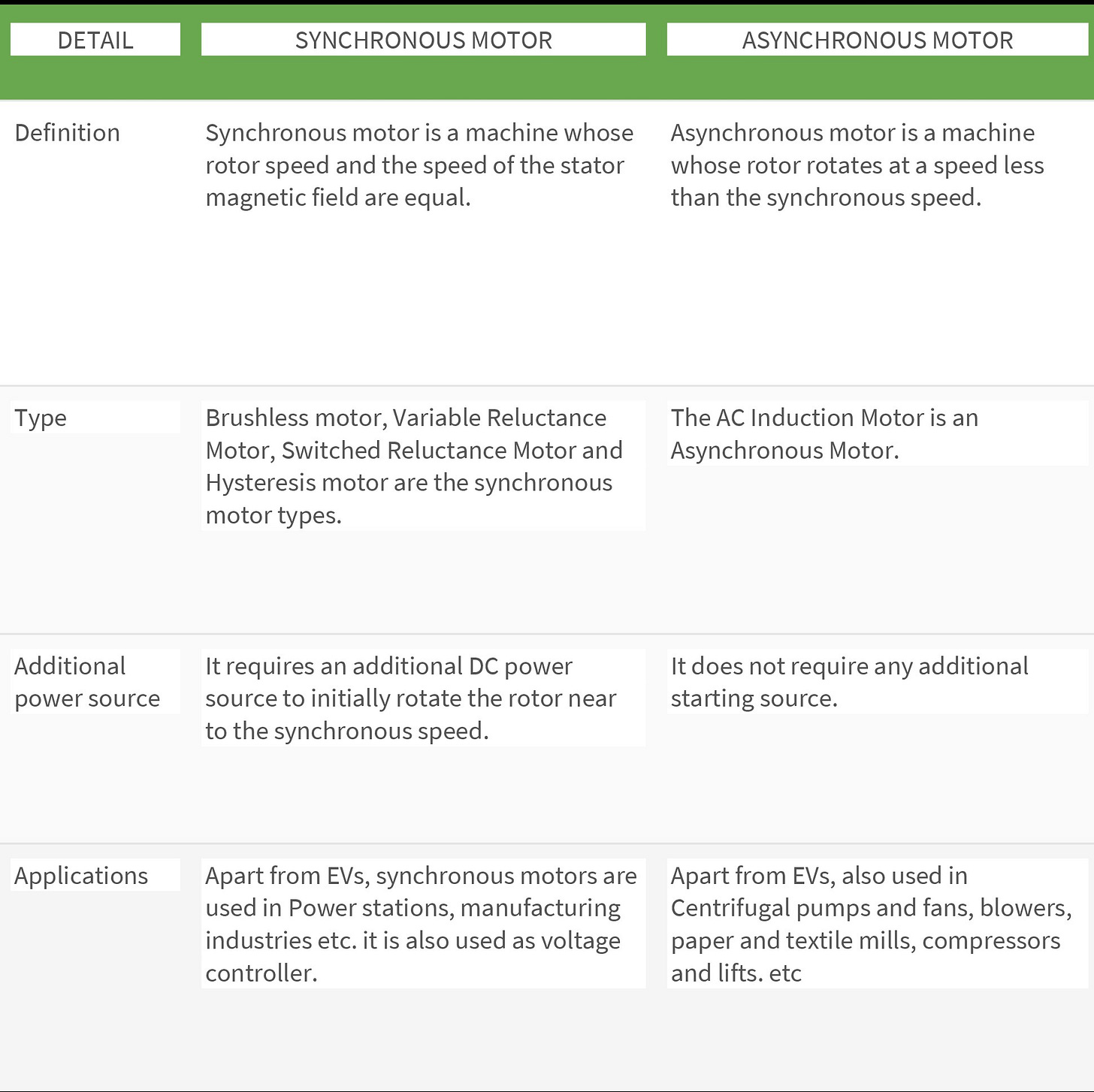 Guest Column
To understand the differences between types of motors, we spoke with Mr. Bala Pachyappa and Keerthana C. Bala Pachyappa is the CEO of Sodion Energy and the Chief Technology Officer of EMF Innovations and a renowned industry expert in EV powertrains. Keerthana is a design engineer at EMF Innovations.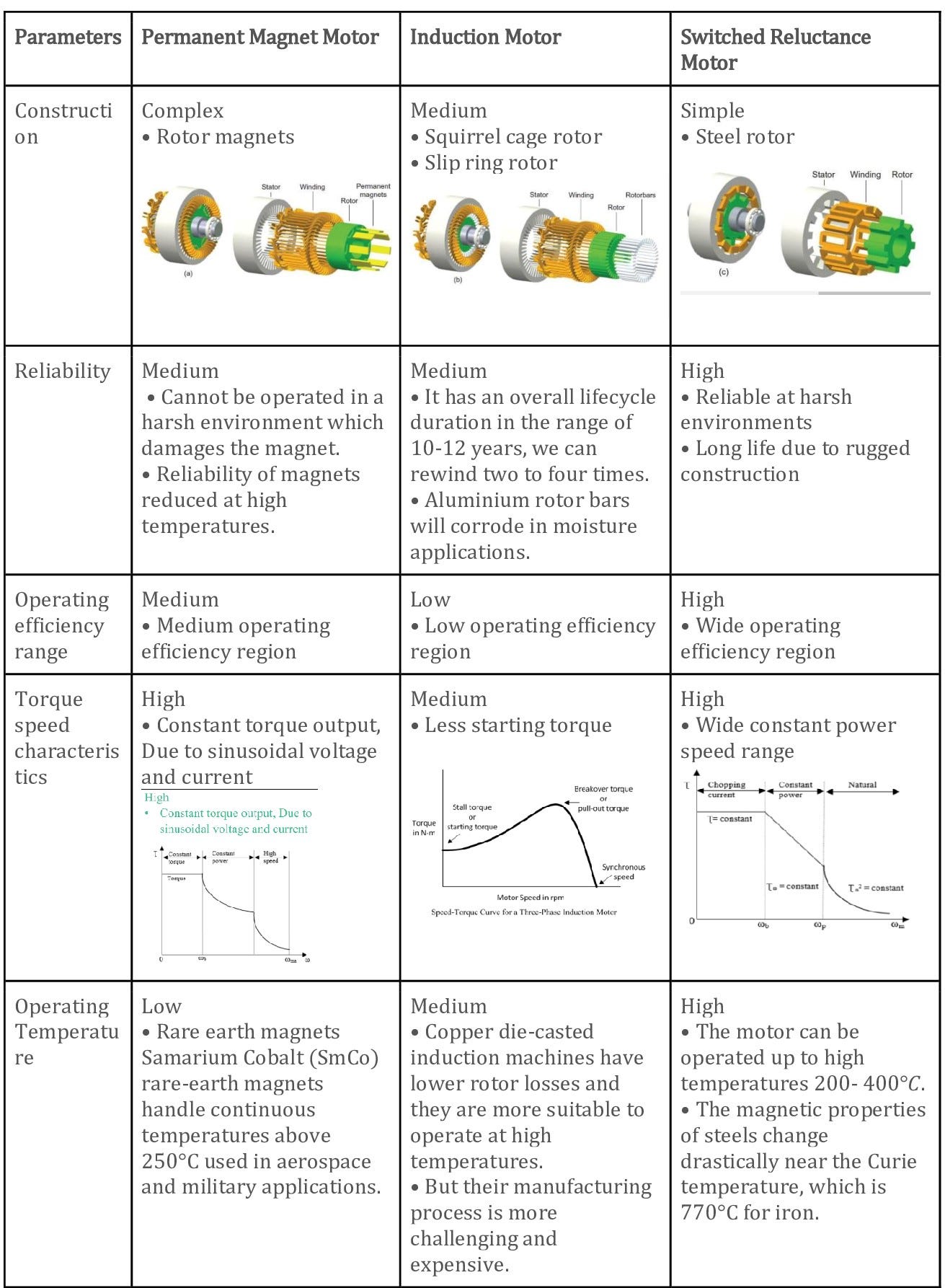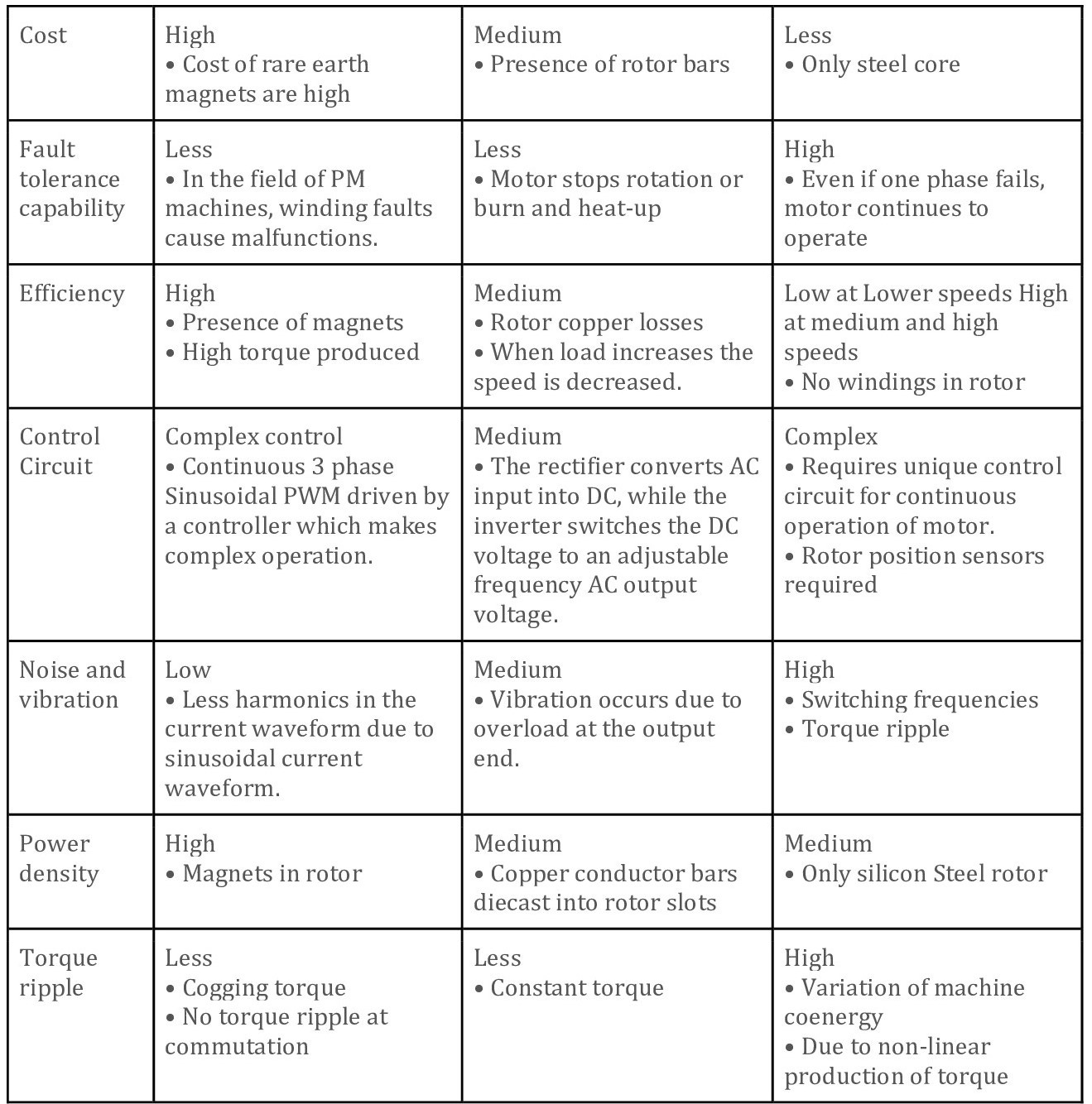 Key Players in the Electric Mobility Motors Industry
Global:
Turntide: A US-based start-up manufacturing intelligent, sustainable motor systems. Turntide was founded in 2004 by Mark L Johnston, Turntide applies its technology for sustainable operations across buildings, agriculture, and transportation segments. It maintains operations in the USA, Canada, the United Kingdom, and India. Turntide has raised $433M till date from major investors like BMW iVentures, Meson Capital, CPP investment board, Breakthrough Energy and more. As per Growjo, Turntide Technologies's estimated annual revenue is currently $117.9M per year.
Yasa: Acquired by Mercedes in 2021, Yasa Motors is a UK-based British manufacturer of electric motors and motor controllers for use in automotive and industrial applications. Its motors have an axial flux and can be integrated into electric and hybrid vehicle powertrains.It caters to hybrid and electric vehicles. It was founded in 2009 by Marcus Leong and Tim Woolmer and raised a total of $90.5M till date from investors like Parlwalk, Universal Partners, Innovia Capital and many more. Their estimated annual revenue is $56.1M.
EVR Motors: Israel-based startup EVR Motors is unveiling its innovative electric motor, based on a new patented topology, which it has christened TSRF (Trapezoidal Stator Radial Flux). Till date, EVR Motors has raised seed funding of $5.5 million (Rs 40.7 crore) from several investors, led by Marius Nacht, one of Israel's leading serial entrepreneurs, tech founders and investors. Teramips Technologies, which funds innovative technical ideas, is another key investor, and additional funding has been received from SIBF (South Israel Bridge Fund VC) and through grants from the Israel Innovation Authority.
https://www.autocarpro.in/news-international/israeli-startup-reveals-compact-motor-for-electric-vehicles-79122
India:
Altigreen, Elecnovo, Chara, EMF Innovations, Electra EV, Viraya Mobility 5.0, Rotomotive Powerdrives, Bhorzvan motors, Compage automation, Shakti Pumps are some of the leading start-ups manufacturing motors and other powertrain components in india.
COP26 Update
The 2021 United Nations Climate Change Conference, also known as COP26, is the 26th United Nations Climate Change conference. It was held in Glasgow, Scotland, United Kingdom, between 31 October and 13 November 2021.

This year's conference aimed to reach a consensus on actions to keep global warming to 1.5 degrees Celsius (2.7 degrees Fahrenheit) above preindustrial levels and to secure net-zero emissions by 2050.

At the COP26 climate summit, Prime Minister Narendra Modi announced 2070 as the target for India to reach net zero carbon emissions. A net-zero target refers to the date by which point a country will only emit carbon dioxide or other greenhouse gases that can be absorbed by forests, crops, soil and developing technologies like carbon capture technology.

To support this goal, Prime Minister Modi made four other aggressive pledges, all of them to be achieved by 2030.
INDIA'S SHORTER-TERM TARGETS FOR 2030
50% of power to come from renewables
Reach 500 GW of installed renewable energy capacity
Reduce carbon intensity by 45%
Reduce projected total carbon emissions by 1 billion tonnes

Emissions intensity refers to the volume of emissions per unit of GDP.
And finally, the Prime Minister said India would reduce its projected total carbon emissions by 1 billion tonnes by the end of the decade. India emitted 2.62 billion tonnes of CO2 in 2019 and it is projected to reach 4.5 billion tonnes in 2030. Given this context, India's target is quite ambitious.
Financing the Clean Energy transition

PM Modi called on the wealthy countries to contribute $1 trillion in climate finance to developing economies. This, even as a promised $100 billion in annual climate finance is yet to be delivered after developed countries promised in 2009.

More than 40 countries including Poland, Vietnam and Chile have committed to shift away from coal, in pledges made at the COP26 climate summit. But some of the world's biggest coal-dependent countries, including China and the US, did not sign up.
In a separate commitment, 20 countries, including the US, pledged to end public financing for "unabated" fossil fuel projects abroad by the end of 2022. While the US was notably absent from the coal commitments, it joined 19 other countries – including the UK, Canada and New Zealand – in pledging to stop financing unabated overseas fossil fuel projects.
COP26 finally came to an end on the 13th of November with 197 parties agreeing to the newly-dubbed "Glasgow Climate Pact".
https://www.aljazeera.com/news/2021/11/4/infographic-cop26-climate-summit-goals-explained https://www.business-standard.com/article/economy-policy/cop26-summit-economic-implications-of-india-s-emission-reduction-targets-121110300017_1.html https://www.bbc.com/news/science-environment-59159018
Economic Times